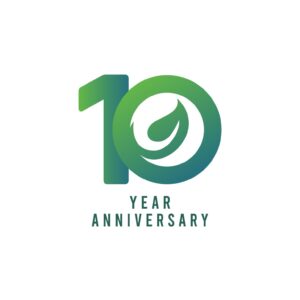 I am delighted to announce that EEC Ventures celebrates its 10th years anniversary. It was a fascinating journey with ups and downs, but finally, I am proud of what we achieved. EEC Ventures is right now a leading #VC, #energytech, #climatetech, #cleantech investor in CEE.

Global climate and security challenges set the priority for #energytransition in pursuit of #decarbonization and energy resources independence. VCs can significantly contribute here, enabling the development of home country technologies, more competitive economies and stopping #climatechange.

I would like to express deep gratitude to everybody who supported us in our efforts and helped us to materialize that vision.
At first, I would like to thank my friend Rafal Malecki, cofounder of EEC Ventures for his long term and disciplined approach. I was so lucky to team up with you Rafał.

Secondly, I am very grateful to my partners Voytek Siewierski and Michal Lasocki who joined us later on, in order to manage EEC Magenta project. Thank you for your commitment.

I am also highly grateful to my investors: Grupa TAURON, PFR Ventures and NCBR for your trust in our team. We will do our best not to disappoint you. Special thanks to: Pawel Szczeszek, Patryk Demski, Jerzy Topolski, Jaroslaw Broda, Remigiusz Nowakowski, Marek Wadowski, Michał Orłowski, CFA, Pawel Poneta, Lukasz Makowski, Aleksander Kolmas, Radoslaw Gnutek, Maciej Durnas, Dominika Goleniowska, Elzbieta Klimek form Tauron, Maciej Cwikiewicz, Małgorzata (Margaret) Walczak, Adam Matusiak, Anna Ozimska, Robert Sufin, Aneta Jablonska Spychalska from PFR Ventures, Pawel Kuch, Włodzimierz Kuc, Michal Michorowski from NCBR.

I would like to express my respect to the founders of portfolio companies we invested. Mateusz Marzec, Piotr Lipnicki from ReliaSol , Sebastian Starzynski from TakeTask, Tomasz Florczak from
ChallengeRocket.com, Tomasz Mikolajczak, Marek Krzyzanowski from ICsec S.A., Rafal Strzelecki, Patrycja Strzelecka from CashDirector, Maxime Polesello from Sinterit, Piotr Wisniewski from DBR77.com, Tomasz Szalas from GLOPACK, Lukasz Porzuczek from Grupa Geofusion, Rafal Kulawiak from Lekta AI, Lukasz Kaminski and Mateusz Gawin from Waste24, Edwin Dudziak from Solwena .
It is also time to thank our long term trusted business partners and advisors: Michal Karwacki from PartnersYouTrust, Dariusz Landsberg from Genprox, Jerzy Wolinski, Andrzej Puncewicz, Pawel Tonski, Michal Gwizda from CRIDO.

Last but not least I would like to thank to our spouses, family members, friends and all the other friendly souls supporting us. We would not be able to achieve what we achieved without you.